Knife Block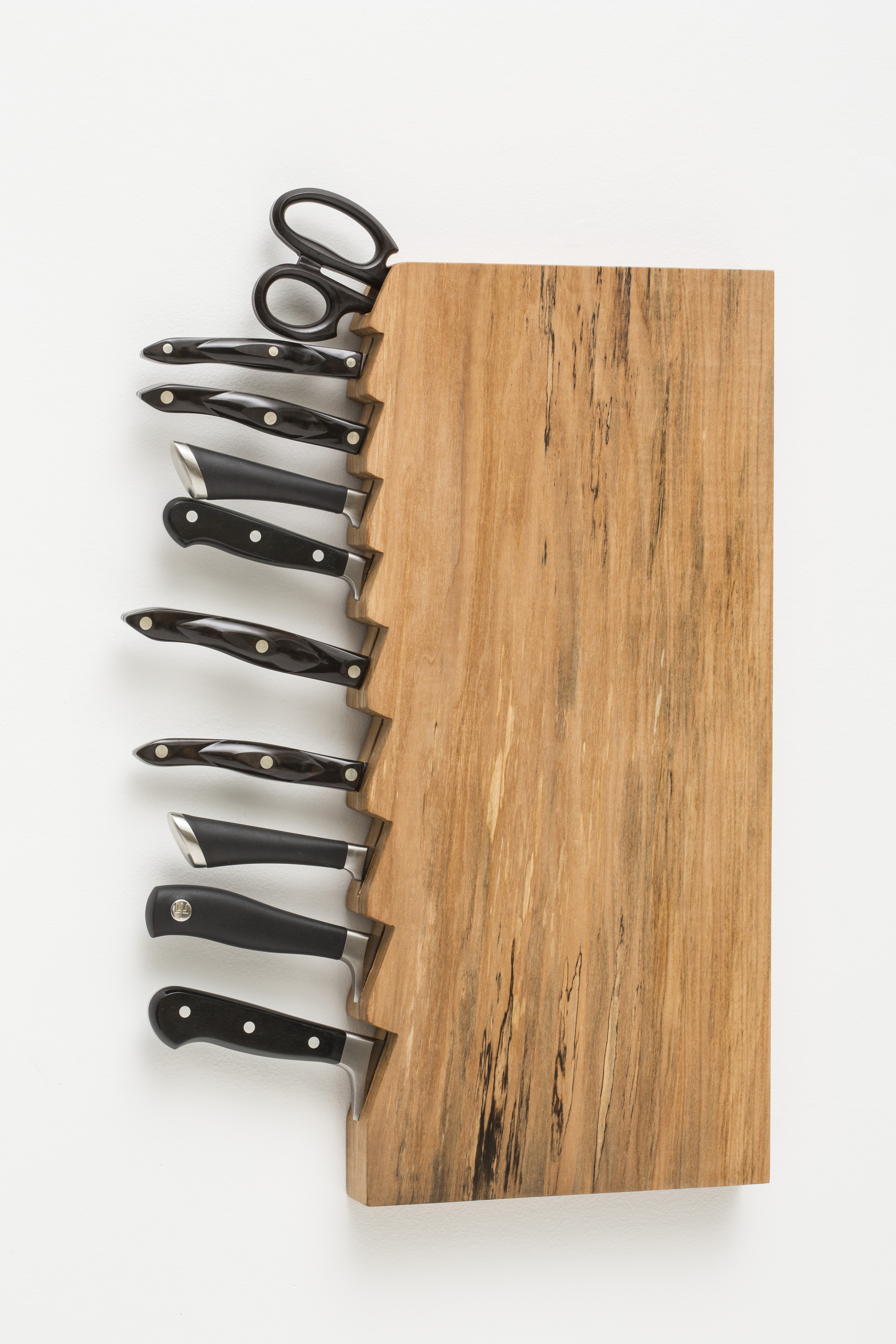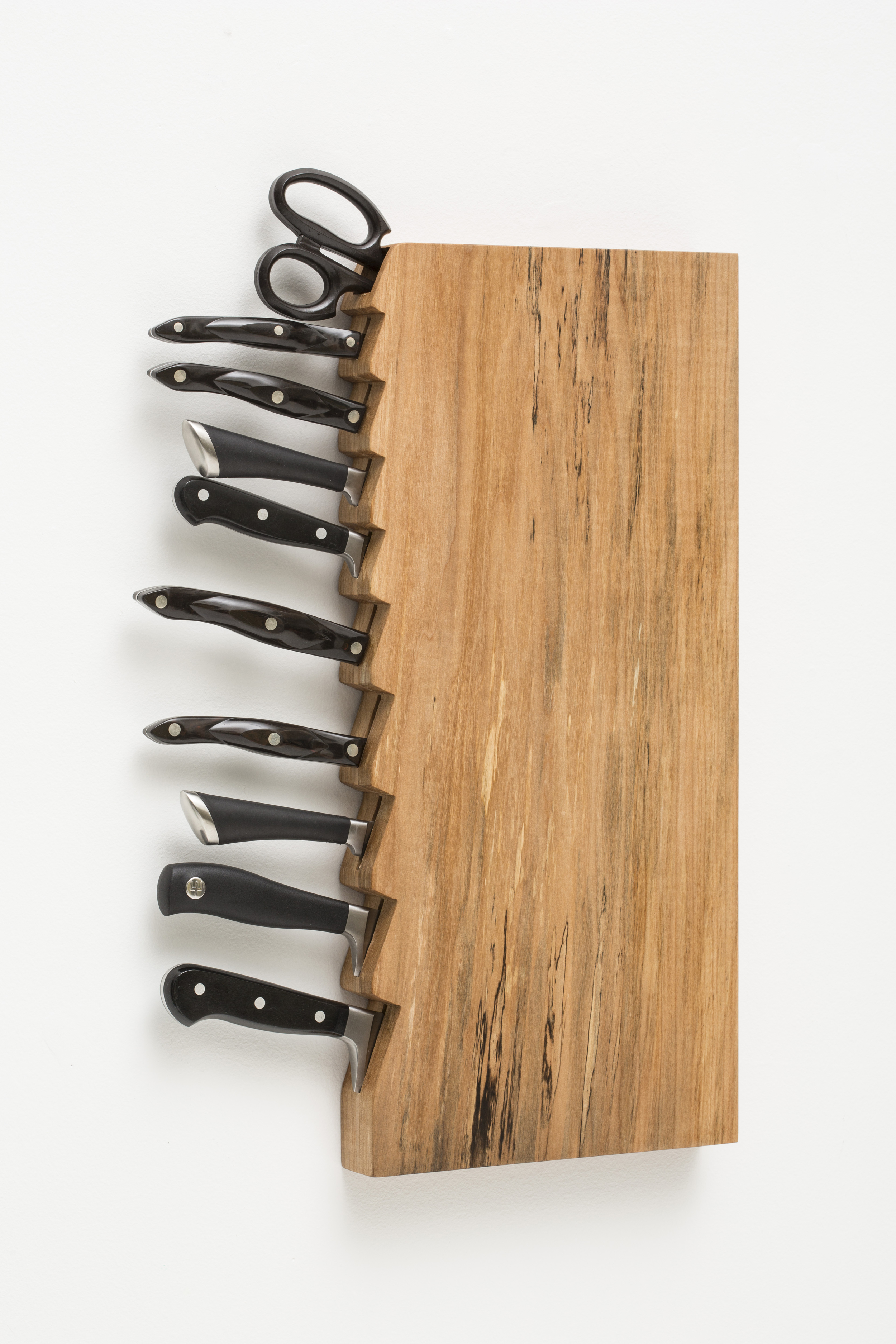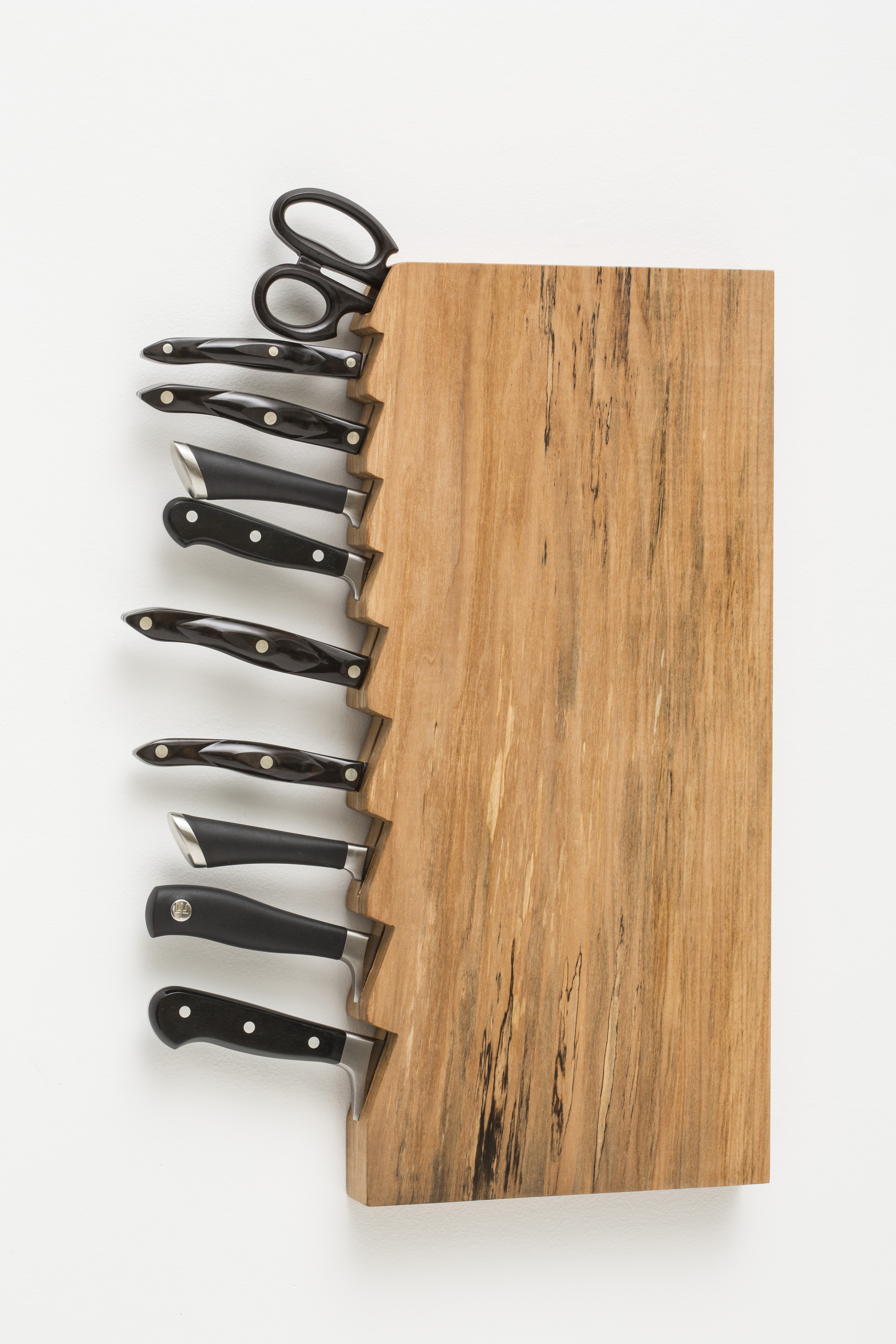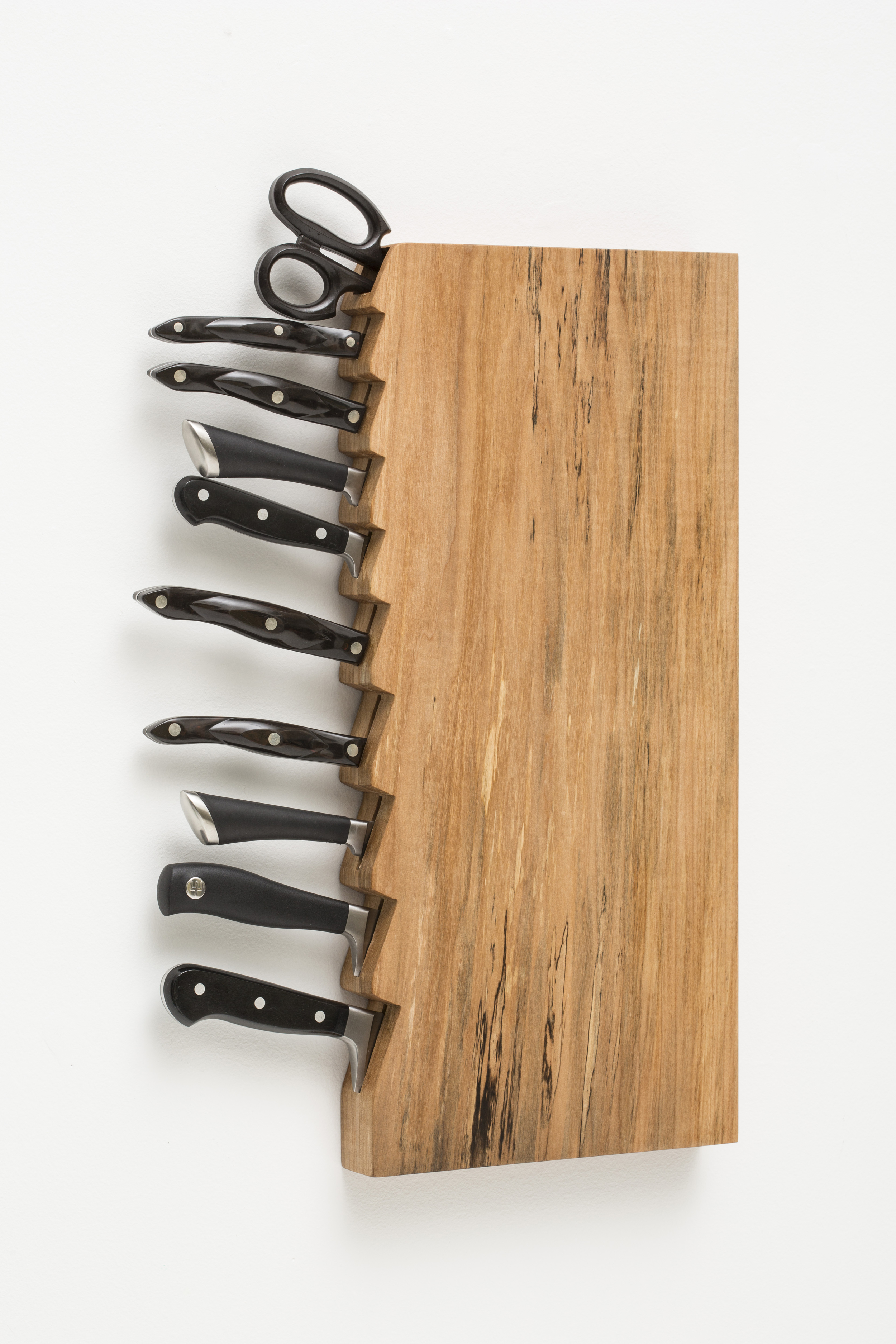 Knife Block
This displays your knives at an easy access height and is an elegant wall piece at the same time. Also frees up a good portion of drawer or counter real estate.
$250 for one similar to the one pictured in spalted maple (5 large knives, 4 small, and scissors).
$310 for one customized to your own knife set.
Dimensions: 22 x 9 x 2 inches
Please complete the request form using the button below to contact us about the custom-built option.